Driver-update 1.6 for Windows 2000, XP and Server 2003 (32 bit)
Please see before in driver selection sheet for needed driver for your project!
Attention: Driver 1.6 will only work with miroVideo DC30 and miroVideo DC30plus.
The MAC-(Motion)-cards will only be supported from WDM-2.0-driver!
The driver works also with Windows XP SP2.
A miroVideo DC30 is automatically a miro DC30plus with
higher datarate (up to 7100kB/s) and miroInstant-support in Premiere.
The new driver supports the soundpart of miroVideo DC30x also in Windows XP
in the same way as it does in Win NT/2000.
(You can not use the DC30 as system-soundcard like in Win98/ME)
You can also use miro Instant in Premiere 4.x, 5.x and 6.x with
Video/Audio-output from Premiere timeline.
Output to tape will also work in old Mediaplayer with miro AVICache, like in NT and W2k.
You can only capture in Premiere 5.x and 6.x with Premiere-Capture-Plug-In or mirocapture XP.
Both is inside driver.
Best for Dc30 is Premiere 5.x.
Other applications are not supported for capture!
Capture in mirocapture XP -> edit in every video-edit application with a software-Codec.

If you want use Premiere 6.x you should also install the miroInstant beta2-Update.
(This is no driver-update!)
If you use NTFS+W2k or XP there is no 2GB-capture limit.
(Sometimes files over 4 GB can you only open in Virtual Dub or TMPGEnc.)

The Premiere-Capture Plug-In miro capture XP use the same language like
your installation language of driver 1.42 (german, english or france).
Installation will be in english language.
Driver 1.6 is an update for driver 1.42, which must be installed before.

This are snapshoots from Premiere-Capture-Plug-In which is now included in driver 1.6.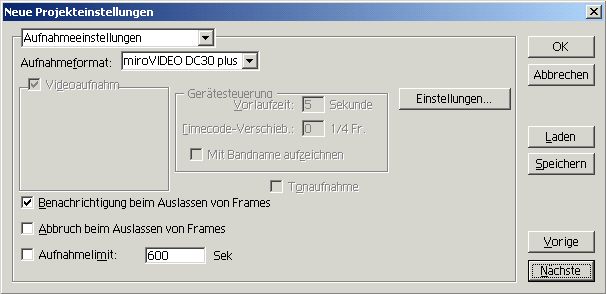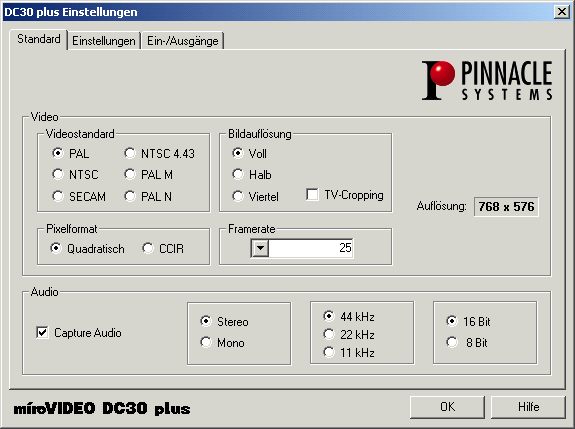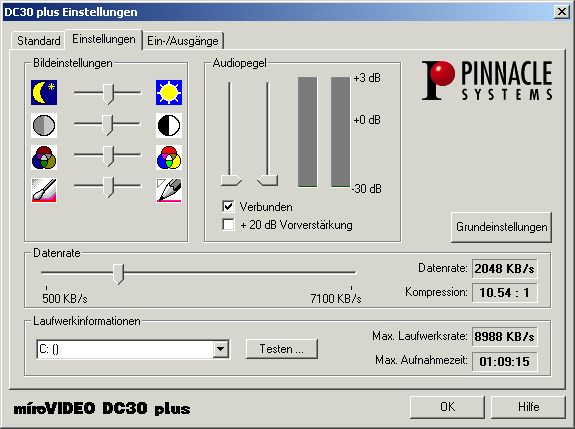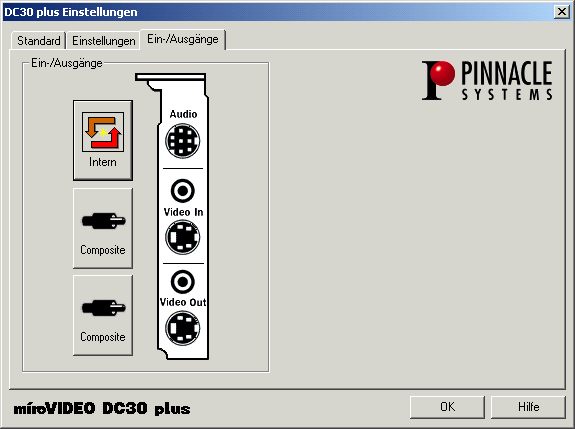 Driver 1.6 will not work if WDM 2.0-driver is installed!
For information how to get the new driver 1.6, mail me to webmaster@mirosupport.de
last edit
© www.mirosupport.de